My First Song Book
Alleluia
When I Survey The Wondrous Cross
Amazing Grace
Be Thou My Vision
Trust and Obey
Day By Day
Thanks To God
Silent Night
Onward Christian Soldiers
It is Well With My Soul
Piano Solo & Inspirational Improvisation
Learn Piano With Rosa

My First Song Book
With Accompanying CDs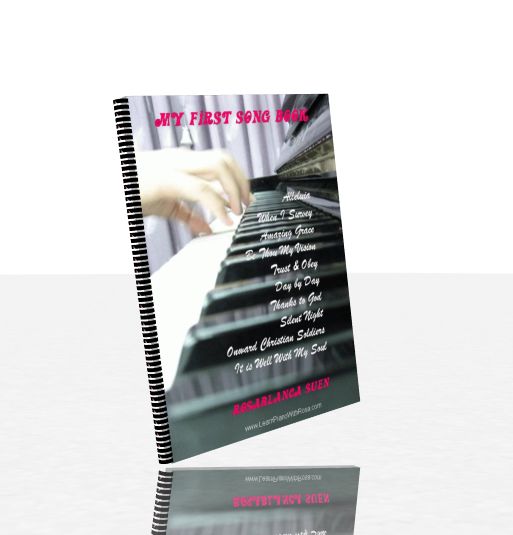 Simple Sheet Music
10 Classic Hymns with Lyrics
In My First Song Book, I purposely prepared very simple reading sheet music for my students to use. Whether you are a beginner or an intermediate piano player, you can play beautiful music simply by following these simple easy-to-read music score.
When I first learned to play piano, I played from
traditional hymnals. Little was I aware that the hymnals were written for singers to sing in 4-part chorale (soprano, alto, tenor and bass) and not for pianists. Reading music notes were very frustrating for me because I was unable to read vertically all the four music notes in one flash.
To learn to play songs beautifully, you only need to learn to read the soprano melody notes, i.e. the top note of the music score. Don't be fooled by the simplistic lay out of the music score that this book is for beginners. Of course, if you just play the song note-by-note as it is written, the music is very boring. All you hear is just the melody line of the song.
Do you know that by using such simple sheet music, you can play beautiful piano solo? You may ask: "How do you do that?" I'll tell you a secret: I don't follow the score note-by-note. I only use the sheet music as a guide. I let the words and the lyrics of the song touch my inner being, so that when I play, I tell you a story and express the whole atmosphere of the song by playing out different moods.
My First Song Book is written in such a way that it is similar to what you see in fake books. Only the melody of the song is notated with the appropriate chords. They are also called lead sheets. Lead sheets are commonly used by modern musicians and they are becoming more and more popular in church music. Playing from lead sheets surely simplifies the whole process of note reading. Of course, if you know how to play by ear, you don't even need the score sheet. But for many people, to learn to play by ear takes a long process. I teach people to play by ear, but I also teach students to read simple melody lines in the treble clef. This can surely fast-track their piano playing. They learn to use simple music scores only as a guide, so that they can focus their main attention to listening to the beautiful sounds they make.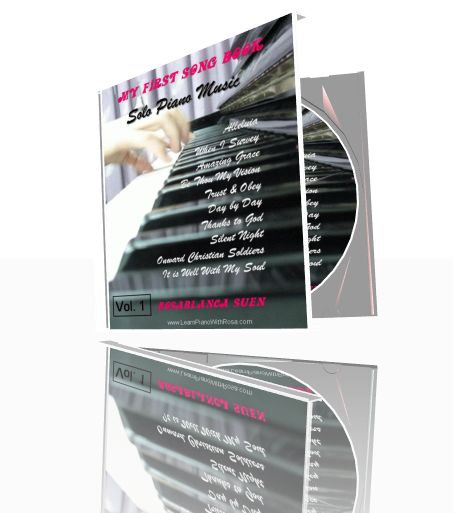 This CD contains the 10 songs that are in

My First Song Book

. You will hear how beautiful the music flows when you do not have to play according to a certain music arrangement. You only need to read the right hand melody line in the treble clef. You also need to learn how to play chords. The secret to playing beautiful music arrangement is to learn to play chords. Your right hand makes the melody stand out by playing inversions of chords with many passing tones.





CD VOLUME 2
Inspirational Improvisation



Improvisation is creating your own music. It is the beginning step to composition. Improvisation is a skill that can be learned. It is not difficult at all.

In this CD, I followed exactly the same chord progression of the 10 songs in

My First Song Book

. I make up my own melody line as I play. I sit at the piano and play from my heart and mind. I just play the music that is inside me. You, too, can also just play the music inside you. Go to the piano and put your hands on the keys and start making music. You will be surprised how well you can play the piano even as a beginner. You just need to learn a few tips and tricks to get you going.

I specifically limited my 10 Inspirational Improvisation Music to the 10 songs, so that as you listen to it, you can hear the actual song in the background. Neat eh? The truth is: All songs are determined by the chord progressions that are used in that particular song.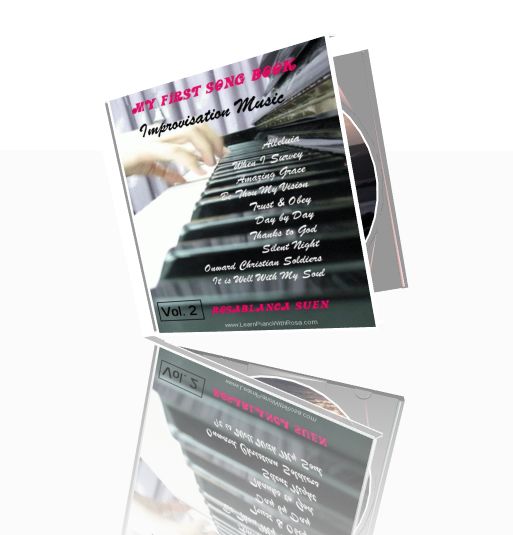 BUNDLE DISCOUNT
CD Volume 1 & Volume 2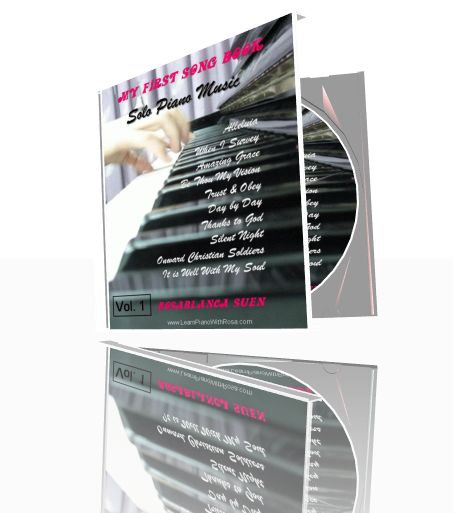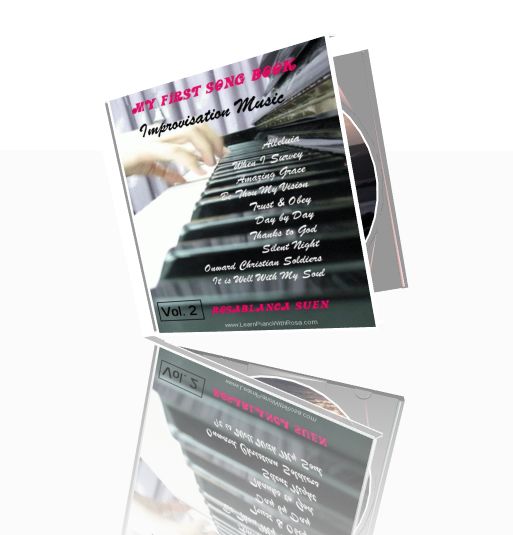 (Immediate Download)


$ 12
---
BUT for the first

50 people

,
you get to celebrate my launching sales in this BUNDLE Special Offer
ONLY $ 4
It's Not A Mistake
Limited Time Only

ENJOY THE MUSIC,

Rosa

P.S....I teach these songs in my CCI Book 1 and CCI Book 2 in Learn Piano With Rosa Online Courses. Some of my students who have bought my courses requested that I put these songs into a Song Book and CDs for their personal collection. Also some visitors requested to hear some of the music that I teach. This is the reason why I am putting everything together on this site. Some requested physical products. I do have physical products, but due to the fact that international mailing costs $10, I do not want to waste your money on shipping. Thanks for all your kind thoughts in the emails. I will see you all again in my upcoming course. Happy downloading. Altogether 20 links!

---